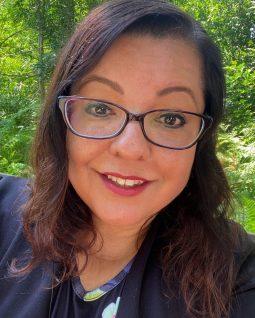 Dr. Leticia Gutierrez-Lopez
My name is Dr. Leticia Gutierrez-Lopez, a trauma-informed licensed clinical psychologist, with over 20 years of experience working in the mental health field helping children, adolescents, college students, young adults, adults, couples and families.  My treatment philosophy is focused on overall wellbeing.

I believe in treating the whole person and not just their symptoms or diagnosis. In order to do this, it is important for me to establish a strong therapeutic collaboration with my clients by engaging them during the therapy session and gaining their trust.  I need to understand how my client's thoughts, feelings and behaviors influence, and are influenced by psychosocial factors such as family, school, social relationships, job, and health to name a few. I take a strength-based and Cognitive-Behavioral approach to my work and conceptualize through a psychodynamic and culturally-sensitive lens.  My areas of expertise are- Trauma, Anxiety, Depression, and Relationship Problems.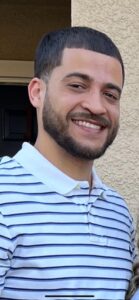 Daniel Morales, PMHNP-BC
My name is Daniel Morales and I am a board-certified, psychiatric mental health nurse practitioner (PMHNP- BC). I have close to a decade of experience working in the mental health field with adolescent, adult and geriatric populations in a variety of settings and roles. As a provider, I am down to earth, compassionate and empathetic with my patients. Great communication and being a patient-advocate are my top priorities. I like to take a holistic and individualized approach using evidence-based practice to treat the entire individual, taking into account the physical, psychological, emotional and social factors that can contribute to mental illness. I specialize in psychiatric assessments/evaluations, medication management and supportive psychotherapy, as well as incorporation of nutrition and lifestyle changes, when appropriate. I enjoy educating my patients and collaborating with them on treatment plans, which leads to higher treatment compliance and increased patient satisfaction. I am currently taking adult patients 18-65 years of age. I am also bilingual and able to communicate effectively in English and Spanish.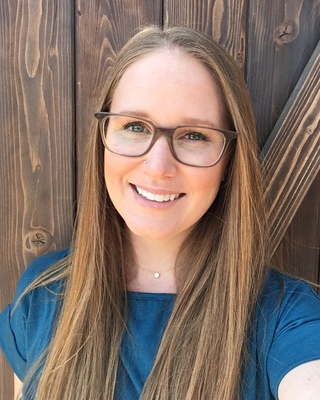 Melissa Lamoureaux, LMFT
I am a Licensed Marriage and Family Therapist as well as a Licensed Professional Clinical Counselor. I believe in working collaboratively with clients, empowering you to explore your life on a deeper level, helping you discover how you can create the life you want, and supporting you as you begin taking those steps. My approach to therapy can be described as individualized and eclectic as I draw from various approaches to best support you and what works for you. I have experience in a wide variety of settings and working with many different populations from diverse racial and ethnic backgrounds and members of the LGBTQIA+ community.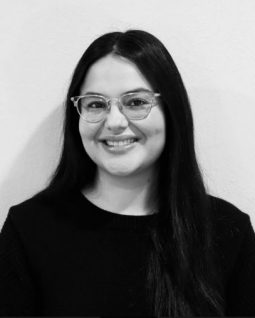 Elena Hicks
Elena Hicks is a board-certified psychiatric/mental health nurse practitioner who specializes in medication management for children, adolescents, and transitional age youth. In 2018, she completed her Master of Science in Nursing (MSN) degree from California State University, Los Angeles. Elena has spent her career as a nurse practitioner gaining experience working with patients with an array of mental health concerns including ADHD, anxiety disorders, bipolar disorder, depression, schizoaffective disorder, and schizophrenia. Prior to becoming a nurse practitioner, Elena worked as a registered nurse (RN) at an acute inpatient psychiatric hospital. Elena is currently accepting new patients, 10-25 years of age.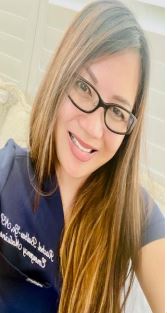 "It is vital to live a happy and healthy life. I believe that you will be able to thrive and empower yourself by taking control of your mental health. Mental WELLNESS matters!"
My name is Rachel Balbas-Go and I am a board-certified, psychiatric mental health nurse practitioner (PMHNP- BC), bilingual-fluent in English and Tagalog, with an extensive adult psychiatric outpatient mental health clinical experience. I specialize in psychiatric evaluation/assessment, medication management, and supportive psychotherapy for mood, anxiety, and depressive disorders. In collaboration with you, I will explore elements including emotional, physical, psychological, and social factors contributing to your mental
health, and aim to build a therapeutic alliance with you. I value your concerns, will advocate, and design a quality mental health treatment plan, to promote an overall life satisfaction.
In addition, I will provide an individualized approach using the evidenced-based practice model developed specifically for you. Let's channel on your strength, revisit lifestyle management and wellness, by also considering alternative treatment methods, such as therapeutic calming techniques, healthy nutrition, and a well-balanced activity to nurture your physical and mental health, as a whole being. Available for adult patients ages 18-65years of age.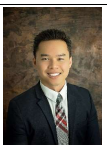 Dr. Anh Tran
Dr. Anh Tran came from a background where there is a stigma associated with mental health. He believes that mental health is just as important as physical health. "Healthy mind, healthy body" is the motto that he follows. He wants to break down the stigma on mental health. Dr. Tran's approach to treatment is holistic and addresses mental health from multiple perspectives. He examines the root cause and formulates individualized treatment plans unique to everyone to help address their symptoms. He has many years of experience in treating symptoms in the spectrum of anxiety, depression, bipolar, schizophrenia, ADHD, eating disorders, and many more.  His goal is to provide the best care available with today's technology. He provides education to each patient so that they can understand their condition, and their treatment to improve one's function effectively enjoy their day-to-day activities and interpersonal relationships.
Paula Randle
I am an experienced therapist passionate about helping those who are experiencing challenges navigating through life. I respect everyone's journey and believe therapy can be a life changing experience. Therapy can help you gain insight, increase your sense of well-being or help you take the first step toward a new life path. I have over 25 years of experience working with children, adolescents, families, and couples. I integrate theories from a Family Systems Perspective, Cognitive Behavioral Therapy and Solution Focused Therapy. I can provide you with a safe and supportive space for your journey of growth and self-discovery.